This is my version of the traditional back-to-school writing
assignment. It's been a busy summer and one in which I've learned more than any summer before. I didn't exactly  finish my original official plan for learning this summer, but I did complete much of the original list when life slowed enough to indulge in self-directed professional development. Here's what I learned this summer:
1. Favourite Summer Reading:
A Whole New Mind
Every art teacher (okay, actually all teachers, but art teachers especially) should read A Whole New Mind by Daniel Pink. The book outlines the six aptitudes Pink believes will give people the advantage for achieving success today and in years to come. He writes about the following six "right-brained" qualities:
Design

Story

Symphony

Empathy

Play

Meaning
As an art teacher, it's great to see importance being attached to the kind of learning often emphasized in an art room. The book is full of links and further reading should you wish to develop your 'right-brained' thinking. I highly recommend you read it!
Wow. I don't even really know how to articulate how much I've learned and how much my thinking has changed since signing up at the end of June. My tweeted quote that "my professional mindset has been blasted wide open" by Twitter is my way of explaining it for today. Put another way, when I first started, I felt as if I'd just walked into a party that I didn't even know was going on and some of the most intelligent, most inspiring educators in the world were already there. It is THE place to be if you want to have an personal learning network (PLN) composed of educators around the world.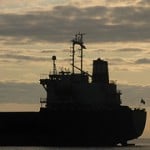 For those who've missed the boat or are not yet at the party, Twitter is a free social networking and microblogging site. It's all founded on the idea of answering the simple question "What are you doing right now?"  One tidbit I think worth mentioning is that Twitter was created by the same guy that created Blogger, Evan Williams.  I wonder what he was like to teach…
A great explanation of the benefits of Twitter for teachers was written in a post today by Paula White. Her third paragraph sums up Twitter perfectly!
3. Blogging
What I didn't learn from reading books or on Twitter, I learned from blogging. I spent a great deal of time reading others' blogs and commenting several times a week. I also managed to post four times (including this post) over the summer. I found it was easier to read and comment on others' posts than to write my own. Sneaking in 15 minutes with my Google Reader was easy – spending an hour or two tweaking a post was not easy.
My big Web 2.0 realization came about as a result of blogging. I realized that the concept of writing has completely changed. Before (and still for some) publishing meant that a finished piece of writing was made into a final product, such as a book. Now a published work can be like a living document, ever-changing and shifting and evolving as thoughts do with time. I'd read this concept before, but I didn't really conceptualize it inside my thinking until this summer. It's a shift that really does change the way I see the world.
I hope everyone had a wonderful summer filled with great memories and profound learning. For those of you starting soon, all the best with back to school…
All imagery by me.