If you read my previous post, I'm sorry. I'm sorry if I ruined your day, brought you down, made you think the world was a little more dark and sad than it should be. Truth be told, the world, and those living on it, have suffered greatly this year. The horrors occurring in Gaza, the Mount Polley tailings pond breach here in BC, the recent death of Robin Williams – the world has been hurting.
Strangely though, amidst all that, my life has been overwhelmingly happy and fun. The theme of this post is the opposite of what I wrote about yesterday, and the remaining bit of my desire to reflect on and share my "incredibly full" summer in order to prepare my head to move into the upcoming school year.
I have had a fantastic late spring and summer. Late in the spring, there were some major positives occurrences in my life. I've written at length in one of my professional journals about a trip to Victoria to tour the Pacific School of Innovation and Inquiry (PSII) with a group of colleagues. What a fantastic trip and an amazing school. If I could transport myself directly there with my children attending and me teaching, I'd be in heaven. Also during that trip we attended a radically different institution designed around neuroplasticity. Both schools left my mind reeling and I'm hoping to go back next year with the ECC team.
Then there was a fantastic weekend in May during which I was lucky enough to attend and present at both the Networks of Inquiry and Innovation symposium and the Growing Innovation Symposium at UBC. Another mind-blowing professional development weekend that I also wrote pages and pages about in my journal. Not sure why I was keeping those thoughts to myself, but I'm guessing it had to do with the need to protect myself somewhat during that difficult time which I wrote about yesterday. Makes me think that I was very turtle-like at the end of the year, retreating into the safety of my shell as needed.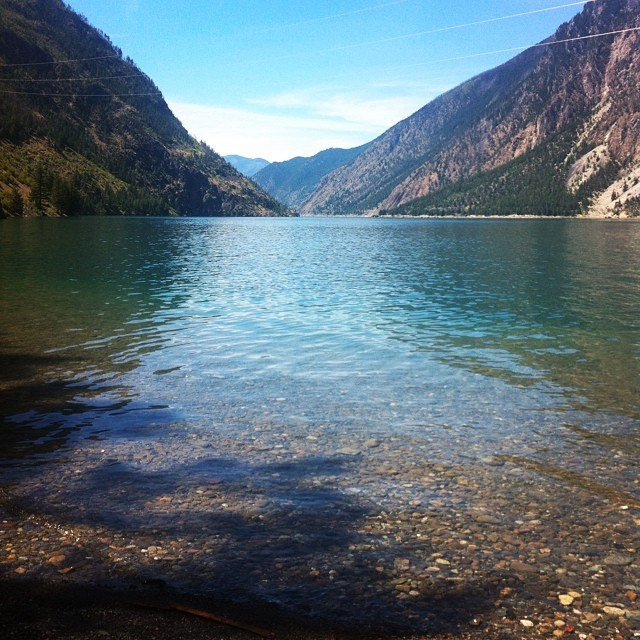 Summer holidays hit with record high temperatures in July! The little town where I live was the hottest place in the county more than once this year. The best way to deal with temperatures that high is to load up floaties, a picnic lunch, a good book and head to the lake that's only 10 minutes out of town. My sons and I spent the better part of July doing just that and it was awesome. There is nothing that says 'summer' more than cooling off with a long swim in a beautiful, cool, clean lake surrounded by mountains and fresh air.

Another thing that says 'summer' in BC is skateboarding and, as both my boys love skateboarding, we joined a group that travelled to two nearby communities for a day of skateboarding and sightseeing. The boys loved it! They were able to skate a very new concrete park about two hours from our town and then skate another older park in a city known world wide as a tourist destination. After they skated for hours, we enjoyed a group dinner before driving through the mountains to get back home.
Then there were the times spent with my siblings. So. Much. Fun. I hugged, laughed with, cried with, hung out with and ate with (I won't even get into all the food – so good!!) all four of my siblings. I also had a lovely trip down to the city to see my dad and step-mom. Finally, I have four nephews (aged 10 months – 11 years) and I got to spend a bunch of time with all of them this summer. It was an absolute blast – quite literally actually, as during one visit, a massive storm blew through the valley and one of my brothers saw a lightning strike actually hit one of the mountains and start a forest fire. Crazy. At one point there were 12 people in my little home, most camping out in the back yard. All of my father's grandchildren, six boys, were running all around my house and my yard and it was complete chaos. I loved it. This was a summer of treasured family time and I'm very thankful.
Another highlight was a family trip with my husband and boys to a sports/music festival. Again, super fun. Even though you can see it on TV, seeing a guy on a dirtbike do a back flip in the air a few metres in front of you is amazing. That trip ended off with my teenager's first concert – a chart topping DJ who has worked with some of the biggest singers in the world. It was also my first experience at a DJ concert – all the other concerts I've attended have been an actual band on the stage. It was super cool to see the visual show; whoever created all those incredible graphics so perfectly matched to the music is a genius. The DJ, who's from the UK, only did the one show in Canada this year so we were fortunate to see him and enjoy his music first hand.
One of the last big events was a trip down to the city with family to see my sister off to grad school in Ontario. That trip was an emotional roller coaster and, like the rest of the summer, packed with fun. Great food, fun activities, and, one of the highlights of my year so far, a trip to an author signing for one of my favourite novel series. The author is actually a history professor in southern California and her talk before the signing was more like a lecture than a book talk. It was fantastic to meet her! The next day, after another lovely family dinner, I hugged my sister one last time before she headed off on an airplane to begin her Masters degree halfway across the country. I miss her so much and have no idea when I'll get to hug her again, but I'm super proud of her and excited for this next phase of her life.
A camping trip with my younger son finished off the list of summer adventures. He invited a few friends to an overnight campout birthday party at a local campground. We were lucky to enjoy 'smores and hotdogs over the fire as the local forest service lifted the summer-long campfire ban that day. The boys had lots of fun and I'll never forget the feeling of peace and calm that I experienced looking up at the stars on that beautiful summer night.
All the negatives from my last post and the world around just seemed to slide off this summer because I was surrounded by love, happiness and fun. It's been an incredible few months full of renewal and rejuvenation. I'm thinking that can only mean more good times ahead with the new school year starting soon.
All photos by me 🙂